LASC - FIFTY YEARS - 1951 to 2001 - CINCUENTA AÑOS - LASC
LATIN AMERICAN SOCIAL CENTER
PARA LOS ANTEPASADOS - TO THE FOUNDING FAMILIES - 1915-2001

INFO: Mexicanos desaparecidos en World Trade Center: http://www.tepeyac.org/pfev.htm
"Hero Street" Silvis, Illinois - Monument to 8 Mexican Americans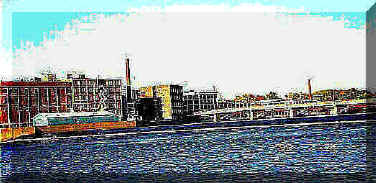 Below are LINKS to more information on Sterling and Rock Falls, Illinois: local organizations and colleges. If you would like to see more Latino Murals, see sites for San Diego, Los Angeles (SPARC), Texas and Detroit (by Diego Rivera) online, or check out the Amor Latino lowrider car club site. Email addresses at bottom of the page to contact the Adelante mural's artist and the website designer.

LOCAL INFO on the WEB:
Sterling Community & Links
City of Sterling Homepage
Sterling Public Library Homepage
City of Rock Falls Homepage
Sterling & Rock Falls Chambers of Commerce
Sacred Heart Catholic Church - Sterling
Amor Latino Lowrider Club - Sterling Area
Jerry's Railroad Photo Album [old Sterling & NWSW trains]

REGIONAL INFO on the WEB:
Ramble the Rock (River): NW IL events & travel
Sauk Valley Community College
Sauk Valley Online (SVCC & Univ of Illinois)
Sauk Valley Newspapers
University Resources for Latinos - Northern Illinois University
Whiteside County Govt Website
Whiteside County Report
QUAD CITIES Ethnic Mosaic [Look for photos of Mexican families: 1920s]
Illinois Historical Society

LASC ADDRESS & PHONE:
Latin American Social Center

[Rebuilding in new location]

815-622-0536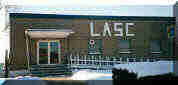 Club Paraíso

[orig. Latin American Social Club]

311 Wallace Street

Sterling, IL 61081

815-622-5085

LATINO/LATINA LINKS:

Julian Samora Research Institute (Latino/as in Midwest), Michigan State Univ.
Chicana/Latina "Making Face, Making Soul" Page
Puerto Rican Culture with "El Jibaro"
National Council of La Raza
Smithsonian Institute, Latino Initiative, Wash, DC

MURALS + LATINA/O and CHICANO/A ARTS
MINNESOTA MURAL - RESOURCE CENTER FOR THE AMERICAS:
CALIFORNIA MURALS PAGES
DIEGO RIVERA: Mexico & Detroit murals
CHICAGO'S Mexican Museum of Fine Arts [Barrio Pilsen]
ALMA LOPEZ Arts Page
MURALS FOR KIDS & TEACHERS - learn more !
MURAL ART . COM PAGE
SOUTHERN ARIZONA MURALS
Mexican Community & Family Histories
Mexican Folklórico Home Page
The Mariachi Women's Music Tradition
Lowrider Website & Links

ARTIST & WEB DESIGNER:

Email mural artist Roberto Valadez: valadezr@aol.com
Email web designer Margaret Villanueva (left):